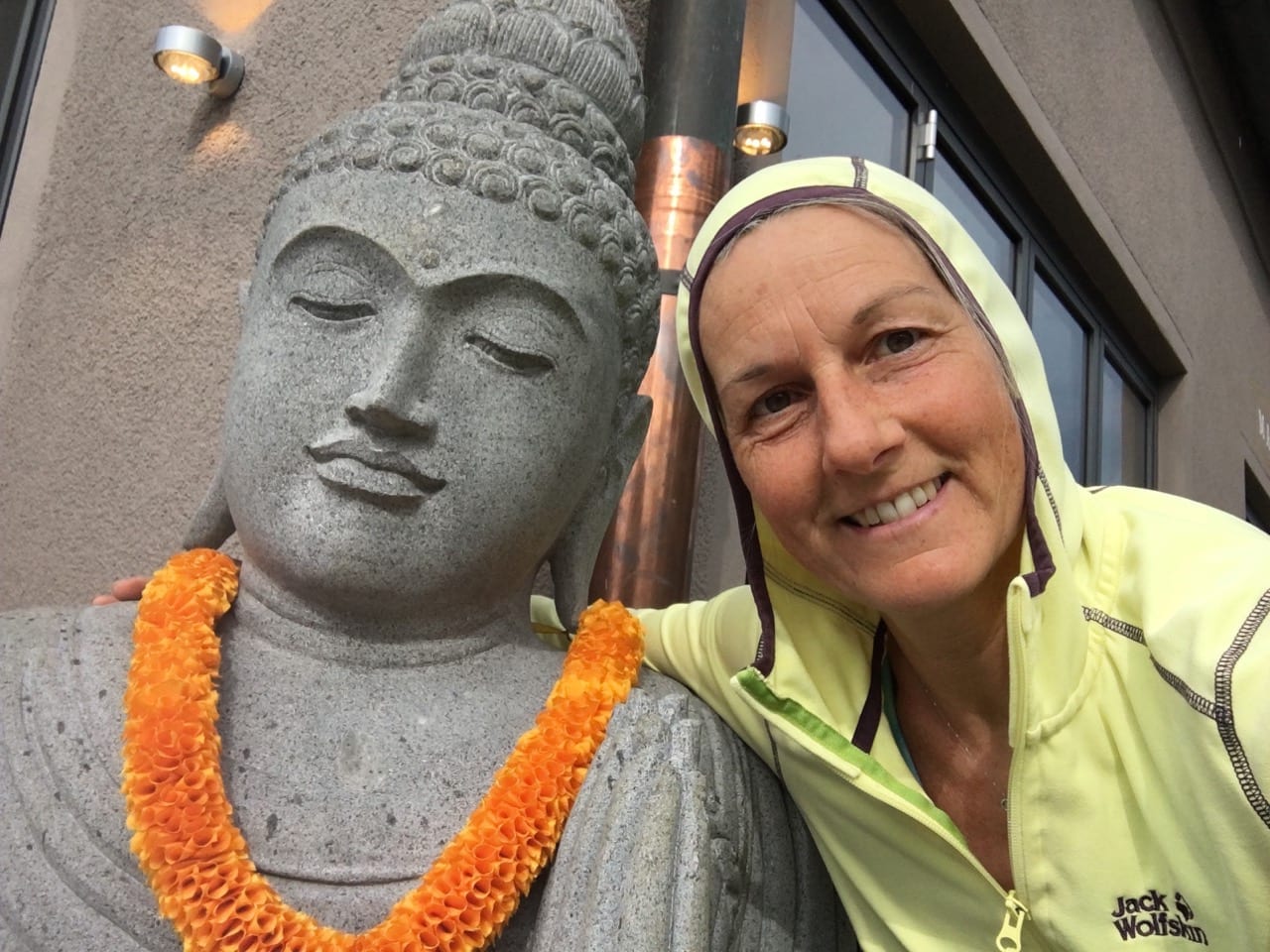 "From living to work, to working to live – and now, finally, loving to work!"
I have almost no images of my early childhood in my mind. The first thing I can remember is that when I was about 8 years old, I used to run away from home and went to a pony stable. There, I immediately experienced this wonderful feeling of belonging. When I watched the horses in the paddock for hours, I knew, I was at home here.
On this pony farm, I also taught myself how to ride without a saddle. Little by little, I discovered that I could handle even difficult horses well. Finally, the desire to be with horses grew stronger and stronger – and to learn with them, as well as from them.
That I was still very much in mechanical riding at that time and had hardly any real connection, I only realized much later.
I have always had a distinct sensory perception and could feel moods of humans and animals even before they expressed them. However, I learned rapidly that it was better to keep silent about these abilities as I always met strong resistance from my surroundings.
The constant flood of moods of all these very different people around me and the difficulty of setting personal boundaries and staying centered had an apparent effect on my body: Already from the age of 10, I was often sick and had severe pain. Numerous operations followed. To better understand the origins and the interrelationships of sickness, I acquired broad knowledge by participating in numerous seminars. Over the years, I came across the teachings of the Far East, in which I finally found explanations for the energetic processes in the body and holistic healing methods.
Only much later, as I became more and more skilled in understanding horses, did I realize that a lot of the principles of these ancient teachings are similar to the life principles and behaviour of horses.  At 25, I gave birth to a wonderful son. With Dennis, I  learned what an important task it is to take responsibility for another human being's life right from the start.
At the age of 29, I bought my first own horse: Morris, a gelding only three years old who had already been to the butchers, because of his aggression and dangerousness. What had happened that such a young horse already showed such severe behavioural problems?
I wanted to learn and research everything about the causes.
From then on, my journey through various training stables began. But no matter where I went, everywhere the focus was so much on the gymnastics of the horses to prepare them for existence as a suitable mount that the psychological needs were simply ignored.
It quickly dawned on me that training methods based on teaching through force and obedience were no longer an option for me. So, I tried to advance on my own.
I was lucky and found an old farm that could accommodate twelve horses. There I began to build up "my herd". I chose mainly horses that already showed behavioural problems and young horses. For seven years, I lived in close contact with my animals and for the first time I succeeded in experimenting with my own sensitive abilities.
While I studied the body language of the horses and allowed them complete freedom to express themselves, they became more and more confident. The horses eventually taught me what it took to communicate peacefully and train them without degrading them.
Parallel to my autodidactic learning, I continued to attend numerous seminars.
I specialized more and more in reading the body language of the horses – and realized what hidden wisdom we humans could draw from a powerful and equitable connection between man and horse:
The horses reacted to every imbalance in the interaction of my body and mind. Over the years, they taught me in great detail what I needed to know to change myself to be more successful with less energy expenditure and hto achieve freedom, peace, quality of life and much more. Inwardly, this personality development made me so strong that my charisma changed entirely and the horses now offered me all dressage movements free from any compulsion, for no other reason than to please me. From that moment on, I knew how important these creatures would be to those who want to learn from them to become a better and more successful person.
To serve the people with this knowledge,  I founded the Saliho School in 2009. I feel an almost magical connection to the philosophy of life, which I can still sense in my herd and their actions to this day. My horses show me daily when I stagnate and subconsciously fall into old patterns of behavior or when I have developed new aspects of my personality. Therefore, it is a perpetual process of learning. Now we live in a wonderful place in Dorfreit, where I have been able to build a wonderful training center. Thanks to the large seminar house, we have even more opportunities to continue exploring the world of horses, the horse language and all the horses' abilities to support us, humans, in a healthier way of life. Also, to be able to translate the horse language for all horse friends, to bring the knowledge about horses language and horse psychology in videos and seminars into the world, that is what drives me every day.
My priority is to offer my students, while they are visiting to learn, peace and quiet and a feeling of well-being here in Dorfreit. Simultaneously, my animals and I have now found an oasis of peace in which we can live very freely and spend a lot of time together. Both are probably the most precious goods a person can find today.
My professional experience is shaped by my time with FC Bayern Munich. The club was my second family for over 30 years. Since my father has always been a great admirer of FC Bayern, it was more than a job for him to lead the club restaurant of FC Bayern (Säbener Straße, Munich). At the age of 13, I already helped my parents in the kitchen and was serving guests.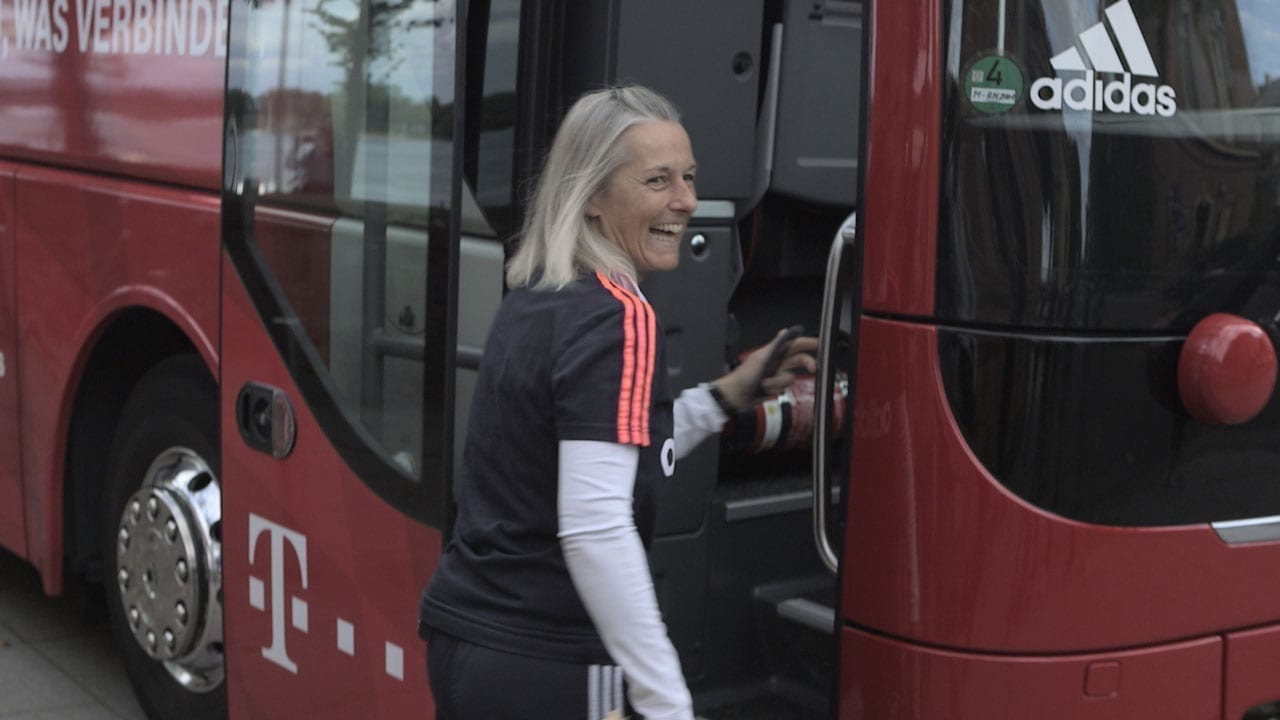 With founding our own bus company, my family finally took over the bus trips of the teams of FC Bayern to all games. At the age of 20, I joined the family business and drove the team bus of the professionals until December 2018. In the past, I never missed any away game – whether it was a friendly match in the provinces, a DFB Cup in Berlin or a Champions League game in Barcelona – I was everywhere by bus. It was here that, over the years, I  learned many wonderful things: for example, how to create the right conditions for professional footballers, but also all the other employees, to develop their skills fully. And how much success is possible if there is an optimal interaction between coaches, managers, players and supervisors. Nowhere else have I experienced such a professional and harmonious cooperation as with the professionals of FC Bayern.
But I also appreciated the empty runs with the bus where I could listen to my music or just think.
FC Bayern was like a family to me. The team spirit in such a professional institution showed me how everyone can rise above themselves if you follow a vision. In the end, I owe it also to the financially good compensation of this successful club, that I could sustain and built up the Saliho School with its many horses that I saved. With a tearful eye, I said goodbye to FC Bayern at the end of 2018.
Thanks to all colleagues, role models, mentors and the team!